Little Buds - Horticulture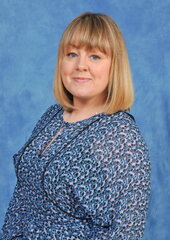 Mrs Powell
EYFS Lead
Little Buds & Horticulture Lead
Nursery and Reception are the Little Buds!

We are responsible for planting in some areas across the school.
We like to share our love of growing with the rest of the school.
We have delivered plants to each of the classes in the school and visited the pupils to explain how to care for them. The classroom plants that we have chosen are air purifying plants, such as Peace Lillies, Snake Plants and Spider Plants. We encourage pupils in each class to take care of their class plant.
We are in the process of cultivating new areas for more planting to take place across the school. We enjoy sharing this process with the older children across the school by inviting them to come and take part in planting with us and caring for our flowers and shrubs.
We have links with Farmer Time and are in regular contact with a farmer who explains what is happening on the farm at different times of the year through video links and FaceTime calls. We also share these calls with other classes across the school.
We also enjoy visits to Brockwell Park Community Greenhouses, where we regularly go to plant and take part in nature activities.