Position Statement
At Corpus Christi School we recognise our role in supporting the Black Lives Matter movement, in promoting the message that racism must not be tolerated under any form. We live out our mission statement as a diverse, vibrant and welcoming school community where Christian values of respect equality and love for all is at our core. Through the Gospel, we are reminded of the worth and value of each person in the teachings of Jesus and we reflect on these each day. We feel it is paramount that we highlight the ongoing events across the world in response to the tragic circumstances of George Floyd's death and we want to support you at home with discussions around racism and the value of all human life. All members of our school and wider community must stand against racism and the disparity between the way that members of our Black community are treated in comparison to other social groups.
As a school, we teach children to challenge racism in a variety of ways as well as introducing children to positive role models from BAME backgrounds. As part of our Corpus Christi FAMILY values, we aspire to be the best we can be and create many opportunities for children to excel through the curriculum, sports, music, and an abundance of enrichment opportunities. Our pupil leadership opportunities across the school encourages children from all backgrounds to have access to a range of leadership roles to develop their potential as leaders for the future. With barriers that face our BAME community particularly in society, we believe our children and families should be given every opportunity to succeed and feel they have equal access to good quality learning and enrichment.
Through all forms of communication, teaching and learning, we encourage all members of our school community to condemn racism and discrimination. We must always be reflective of our own actions and behaviours and be a good role model for our younger generation to eradicate racial injustice and discrimination in all its forms.
We have listed a range of resources for our families to use in an age appropriate way in discussions at home, particularly around the issues highlighted by the Black Lives Matter Movement. We will continue to have these discussions in school and will be extending our parent surveys to address the important issues of racism and racial injustice, so we can reflect on what the school can do to support families and our community.
In the news
https://www.bbc.co.uk/newsround/52813673
https://www.theguardian.com/books/2020/jun/04/no-reader-is-too-young-to-start-anti-racist-books-for-all-children-and-teens
For discussions
https://www.unicef.org/parenting/talking-to-your-kids-about-racism
https://www.bbc.co.uk/teach/class-clips-video/pshe-ks2-bullying-and-racism/z7tv8xs
https://www.bbc.co.uk/bitesize/clips/zqvnvcw
Black Minds Matter Counselling
https://www.blackmindsmatteruk.com/
Local Businesses
We have an established a relationship with Round Table Books who are an inclusion based bookshop in Brixton which celebrates and promotes books with Black, Asian and minority ethnic protagonists, and penned by BAME writers and rising talents. Round Table Books were invited to exhibit and sell at our Parents evening last Summer. We will continue to support and promote their business as a really fantastic source of books for children.
Pempamsie
Local business on Brixton Hill has an array of black literature for both adults and children as well as dolls and toys to promote cultural diversity.
Resources
Anti Racism Resources
Diversity in Books - Book suggestions
EYFS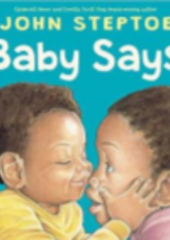 Baby Says
Author & illustrator John Steptoe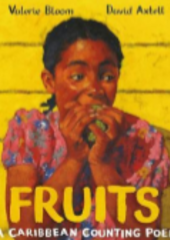 Fruits
Author Valerie Bloom
5-8 Years Old
9-12 Years Old

s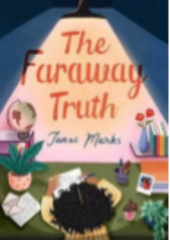 The Faraway Truth
Author Janae Marks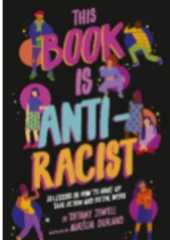 This Book is Anti-Racist
Author Tiffany Jewell