Chair of Governing Board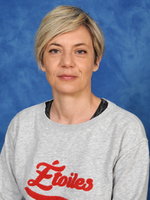 Ms Miranda Sawyer
Chair Of Governors
Welcome to Corpus Christi, I am the Chair of Governors at the school. My job is to ensure that the business of the Governing Board is conducted properly and in accordance with legal requirements. We meet regularly with the headteachers and take an active interest in what happens at the school.
The Governing Board is made up of 14 Governors from all walks of life; Foundation Governors appointed by the Diocese, Local Authority Governor appointed by the Governing Body from a pool nominated by the LA, Parent Governors who are elected by the Parents, Staff Governors, representing both teaching and support staff.
The Co-Headteachers form part of the Governing body as Ex-Officio members.
The Governing Board has many specific responsibilities as defined in the School Governance regulations and laid out in the school's Scheme of Delegation. All Governors attend termly Governing Board meetings and form part of more focused committees.
The Governing Board are supported by Mr Tim Rome our School Improvement Advisor, Mr Graham Holland our Health & Safety Advisor and Mr Graham Lampard our clerk.
You may contact the governors in the following ways:-
by e-mail to:-glampard@corpus-christi.org.uk or in writing via the school office.
Governors Documents 22-23
Governors Documents 21-22
Governors Documents 2020-21
Governors Documents 19-20
Governors Documents 2018-2019