PE Budget and Expenditure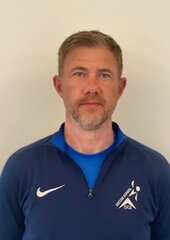 Mr S Gale - PE Coach
Hilda Bellamy - Link Governor
The school has received an annual Government funding of £19,300 to be spent on PE and sport provision. We have committed to using these funds, in addition to school funds, to improve the quality and breadth of PE and sport provision across the school. In analysing how we could best use these additional funds, we looked at the best long term investment to enhance our PE offer to the widest group of children. So we have enhanced the facilities and equipment in our upper hall to turn it into a fully functioning dance and fitness studio.
This required the purchase of equipment such as weights, mats, storage and crucially the installation of air conditioning so that the space could be used all year round. Last year we installed mirrors the full length of the hall to enable a better dance teaching experience. The much improved facilities have really encouraged children to embrace a more active lifestyle, learn new skills and improve their performance levels.
Children experience a wide range of physical education activities which promote well being, agility and strength within a range of disciplines. Lower Juniors access swimming lessons and have additional lessons if they haven't achieved the 25 meter standard. This enables the vast majority of children to have achieved well beyond the standard by year 6. In 2019, 98% of the children had reached this standards and beyond.
DfE Aims for PE:
All children should have equal access to high-quality PE provision and opportunities to experience and participate in a wide range of sports and physical activities. Academic achievement can improve in school because of the benefits children can gain.
Schools should prioritise PE and sport premium spending to improve in the following 5 key areas:
increasing all staff's confidence, knowledge and skills in teaching PE and sport
increasing engagement of all pupils in regular physical activity and sport
raising the profile of PE and sport across the school, to support whole school improvement
offer a broader and more equal experience of a range of sports and physical activities to all pupils
increase participation in competitive sport
PE Budget and Expenditure